LXD Online Course in January 2024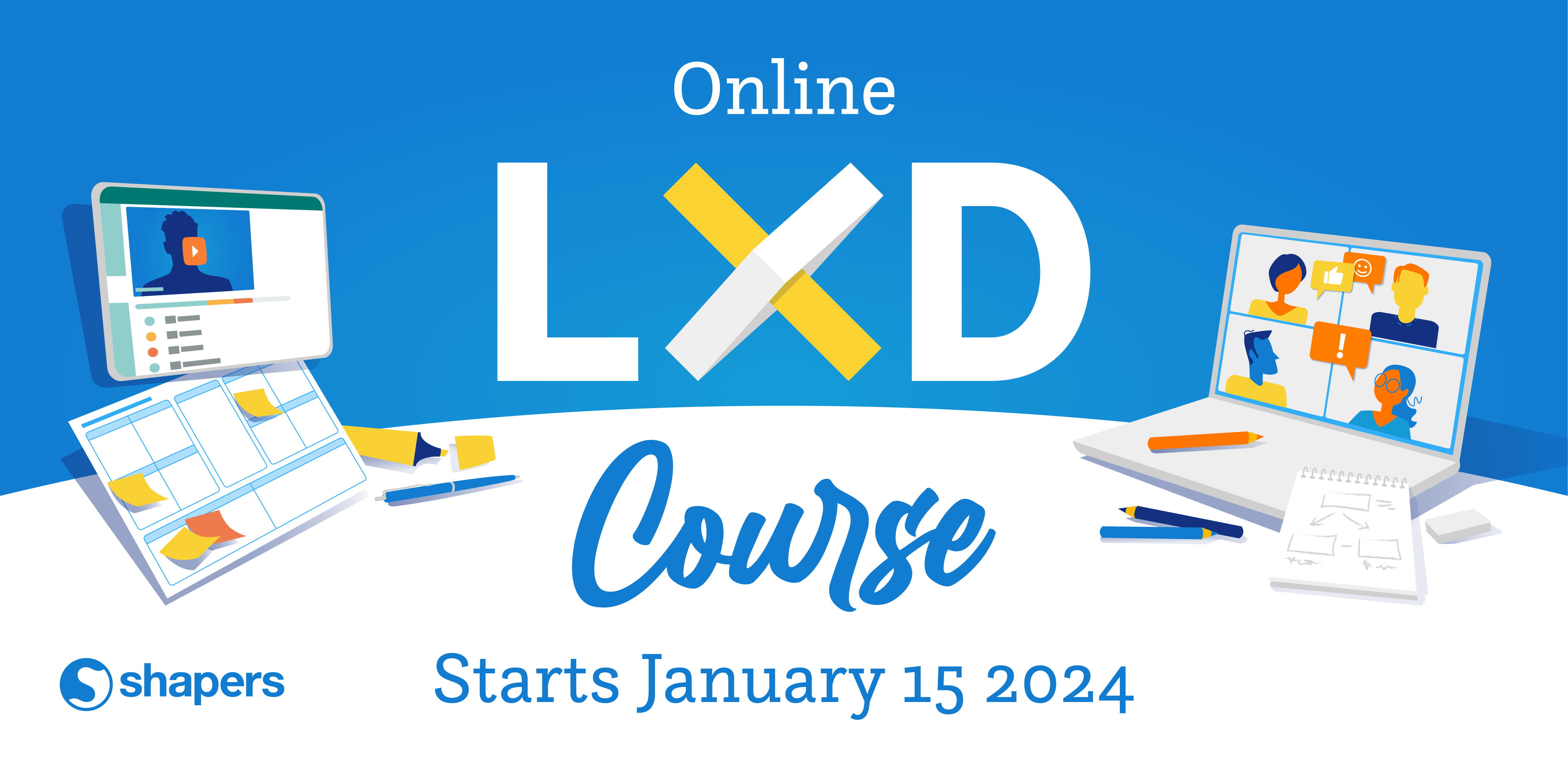 Join us from anywhere in the world to learn with the pioneers of learning experience design.
Over the last couple of years we've had many requests to provide long distance learning experience design training. These requests were scattered all over the globe and with our online course we will bring these pioneering professionals together.
The reason we created this course is simple: we want to provide a great learning experience that can compete with real world training. And that takes time (and money). We took what we've learned from all our previous training experiences and merged this into this course. Obviously this is not a standard online course. We do offer valuable online resources, but the focus is on the application of learning experience design. You will design actual learning experiences and our trainers will guide and support you throughout your learning journey. They will answer questions, provide feedback and assess your work.
Program outline:
Week 1 - The power of experience
Some experiences stay with us for the rest of our lives. Other experiences are simply forgotten. We are going to examine the power of the human experience and figure out what makes an experience memorable.
Week 2 - Learning experience design fundamentals
As a learning experience designer you need a strong foundation. That's what we will focus on this week. It will create a deeper understanding of what learning experience design is and how it relates to your work.
Week 3 - The application of learning experience design
The only way to learn how to design is through design. It's time to start working on the design of a learning experience. What is the process, what are the tools and how do you turn an idea into an actual learning experience? These questions will be answered in week three.
Week 4 - Share, inspire and grow
The final week is about delivering a great learning experience, sharing the results, inspiring others and growing as a professional. This is the final step of this course and hopefully the first of many more into the field of learning experience design.
What to expect:
Online support with StudyBlend which includes:
Your personal learning path
Digital resources
Peer feedback
Personal support from our team of trainers
Four live webinars of 60 minutes each*
Weekly assignments
A certificate of completion**
The amount of time you'll spend ranges from 3 to 8 hours a week depending on how much effort you put into the various assignments. This is a synchronous course so you have weekly tasks with clear deadlines that are the same for all participants. We use your input for our weekly webinars so we can share your creations and questions with the rest of the group. Having live interaction is a vital part of this course as it enables us to learn from and with each other.
* Webinars will be held on Fridays at 3.00 pm (CEST) and will be recorded to watch later.
**if you have successfully completed the course.
Reserve your spot
Contact
If you are interested in booking a face to face masterclass for your organisation on a different date, or if you have any other questions, please contact Henna de Koning via henna@shapers.nl. We can organize the masterclass on our own premises or we can visit you. We'd love to hear from you!
Contact us for an LXD masterclass