Featured!
-
Online Learning Experience Design Course
Train with the pioneers of LXD and connect with participants from around the world in this four week program.
Details & Tickets
Join us!
Check out the LXD events we organise. There are international conferences, free meet ups, online courses and on-site training.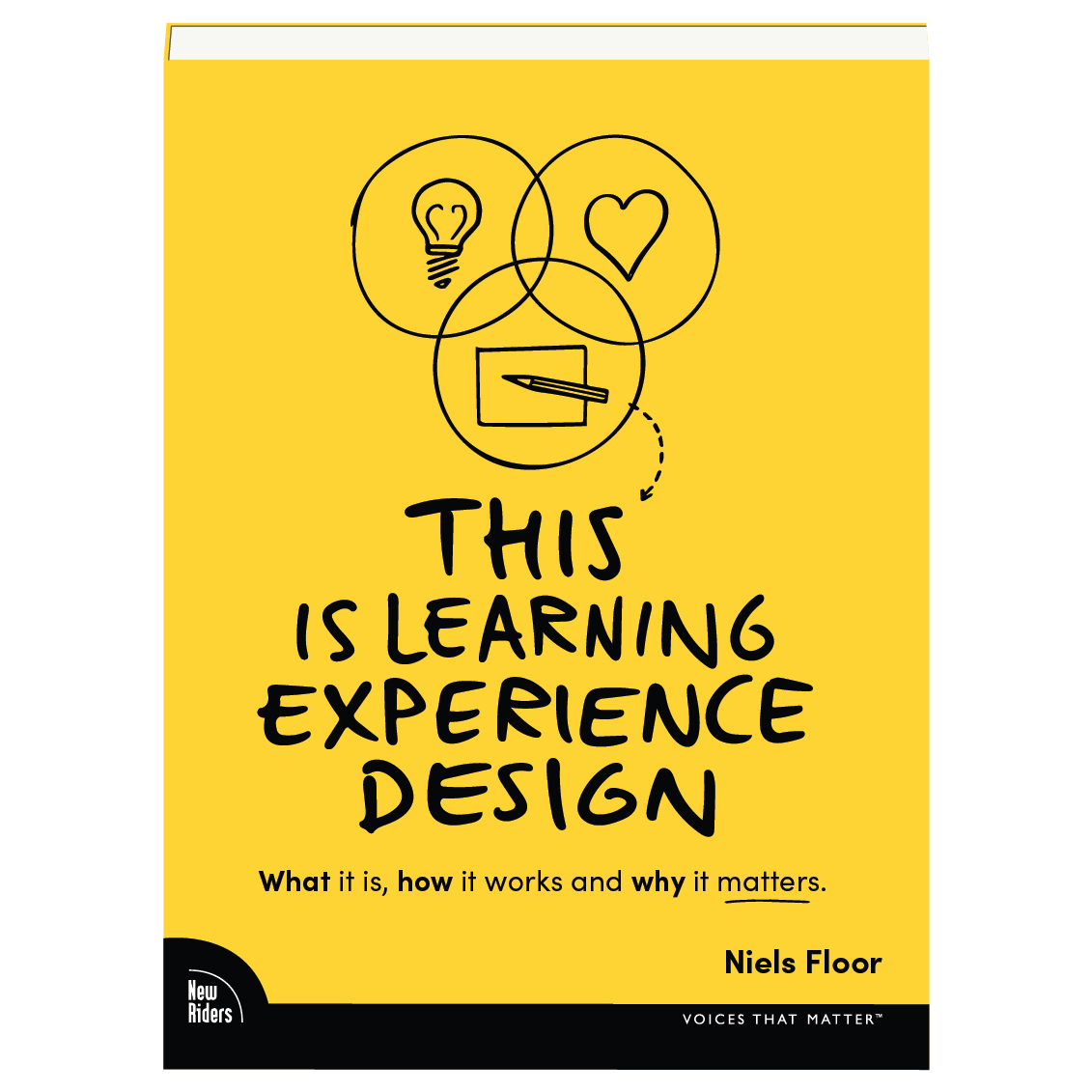 LXD Book
This is Learning Experience Design - What it is, how it works and why it matters
The new book by LXD pioneer Niels Floor will be published by Pearson / New Riders and is available now!
Whether you're a professional learning designer, course developer, or corporate training specialist you'll find this guide invaluable. And if you're a creative professional, it'll open new vistas of opportunity in fast-growing marketplace for learning solutions.
We are very excited to announce this news and you can read more on the book, place your order and meet the author on the dedicated LXD book page.
Go the the LXD book page
About LXD.org
This website is dedicated to the worldwide development of learning experience design. Our mission is to design a wise world where people learn from experiences they enjoy and deserve.
In May 2007 the term learning experience design was coined by Niels Floor, a Dutch LX Design pioneer. At the time he started this website, mainly as a resource for the students he taught at Avans University of Applied Sciences in the Netherlands. Over the last couple of years there has been a growing interest in learning experience design. So now is the time to turn this website into a platform that supports and connects the global LX Design community. There is an international team working on new content and features that will transform this website into a powerful tool for learning and networking. Until then we want to encourage you to sign our manifesto, join the LX design LinkedIn group and if you want to show the world you're a learning experience designer, get your LXD merch now!

Sign the LXD manifesto!
Scream it from the rooftops:
"I am a learning experience designer!"
Aah, that feels good right?