LXDCON Program
NOTE: LXDCON runs on Amsterdam time (GMT +2).
Use this converter if you want to be sure about when to tune in!
You'll notice breaks in the program. We do this to cater to different time zones. No worries though! Most live events will be recorded for you to watch later.
Global Design Sprint - day 1
June 1 2020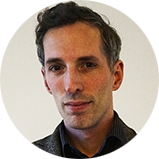 9:00am - 9:30am
Kick off LXDCON'20
Niels Floor | Shapers
Welcome to the virtual learning experience design conference. Let's go!
---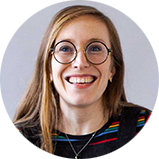 9:30am - 10:00am
Keynote - Ultra Learning Marathon
Zahra Davidson | Enrol Yourself
What happens when you place peer-to-peer at the heart of learning experience? Zahra tells the story of Enrol Yourself, a social business reinventing lifelong learning through peer groups.
---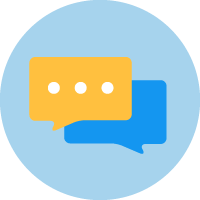 10:00am - 10.30am
Meet-up
In this virtual meet-up we're going to discuss the previous keynote.
Break until 2:30PM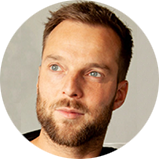 ---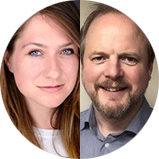 3:30pm - 5:00pm
Workshop - Meaningful innovation canvas
Rosa de Vries & Jeroen van Grondelle | University of Applied Sciences Utrecht
Students all over the world currently are forced to study at home. In this workshop we want to explore together whether this innovation also has meaningful aspects. And how this "imposed innovation" can be arranged as meaningful as possible despite everything. The University of Applied Sciences Utrecht conducts research into how to design innovation in a meaningful way. A "canvas" has recently been developed with which can engage professionals in early discussions about what makes or could make a concrete innovation meaningful to them.
Maximum of 16 participants.
How to get the most out of LXDCON'20
The first week in June will be packed with a variety of LX design activities for you to choose from. 
We've decided to not just do 1 conference day (June 5), but also add a global design sprint in the days following up to that Friday.
June 1 through June 4 consists of workshops and meet-ups to get the most out of your design sprint and learn from and with each other. June 5 will be the conference day.
This is a global event with participants from across the world in different time zones. That's why we arranged the program in a way that enables you to participate in a way that suits your schedule:
Quick and easy: 
Cherry pick the activities that fit your schedule and watch them either live or the recording afterwards. Ideal if you're short on time and you know what you're looking for. 3 to 5 hours in total.
Get active: 
Participate in (some of) the live events like virtual workshops and debates to dig deeper into what matters to you. If you're up for it do the LX design sprint and show us your expertise. 5 to 10 hours in total.
Go all in: 
Join us from start to finish. Challenge yourself by completing the design sprint, actively participate in all live events and connect with the LX design community. We'll see you each day of the week! 10 to 20 hours in total.
All live events will be recorded for you to watch later so don't worry about missing anything!
Organization
LXDCON is initiated by:
We, Shapers, are pioneers in the field of learning experience design. We believe in the power of well crafted experiences to elevate the quality of learning. That's why we apply, train and promote learning experience design around the globe.
Partner of LXDCON 2020:
University of Applied Sciences Utrecht is the main partner of LXDCON 2020. The HU is a place where thousands of people come to study, work, do research and to get together. At HU education, research and profession meet. With a tangible impact on the future.